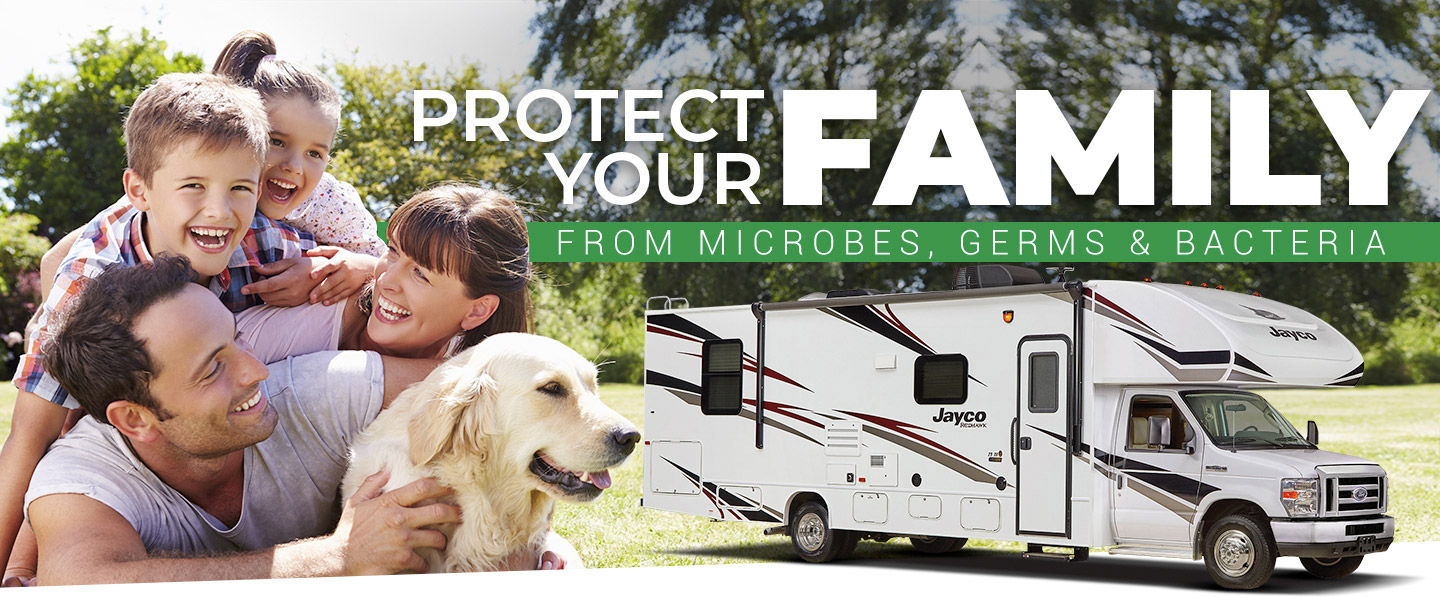 The EcoRV package offers industry-leading products for RVs that provide unprecedented protection with laboratory proven strength.

ExteriorShield
Protect your RV's painted surfaces, headlight surfaces, awnings and slideouts with ExteriorShield™.
You'll benefit from superior resistance to many costly types of damage including:
Oxidation
Hard Water Etching
Chrome Water Spotting
Insects
Bird Droppings
Tree Sap
Accidental Paint Overspray
Salt and Other Road De-icing Agents
Acid Rain
Industrial Fallout
Weather-Induced Fading
Additional product protection is available to help resist mold and mildew on retractable awnings and slide-out sleeves on all RVs and increased resistance to headlight fading on motorized RVs.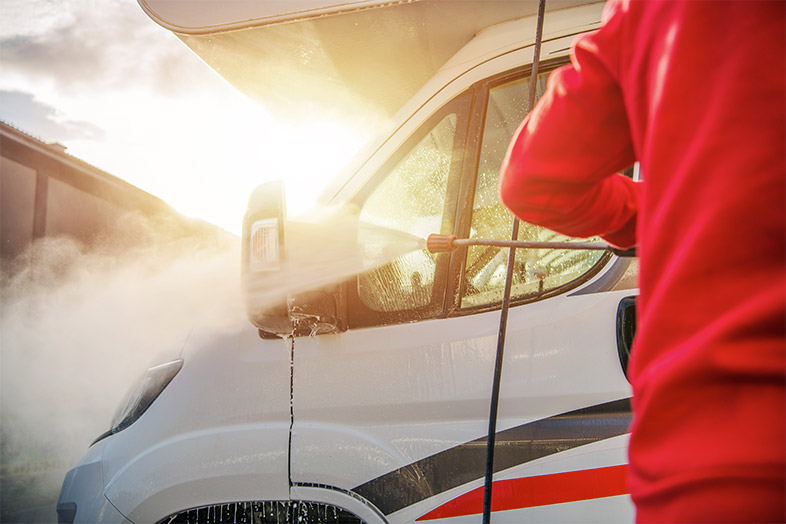 MicroRepel
MicrobeRepel™ eliminates 99.9% of microbes and germs that cause bacteria, mold, mildew and viruses. It is a 24/7 active anti-microbial technology with stain and odor resistance that creates a permanent bond to protect interior cabin surfaces including carpets and drapes, ventilation system and cargo areas.
MicrobeRepel™'s long lasting microbial barrier lasts five years and is:
Safe around adults, children and pets
Qualified as a Hyper-Green solution, non-leaching technology
EPA registered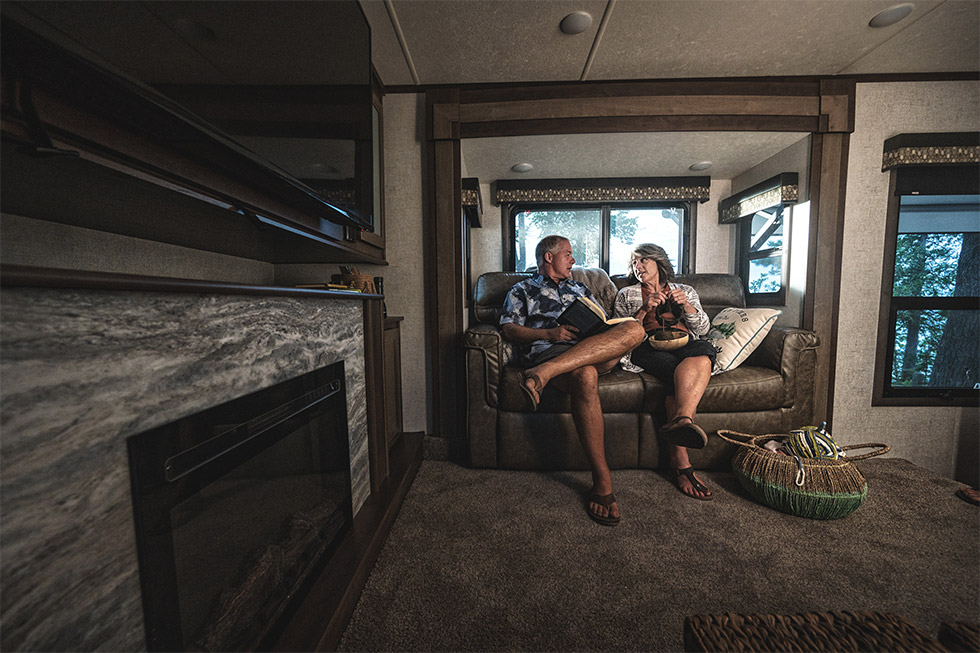 Get More Info and Pricing Now!
Please fill out the requested info below.